www.starinacar.co.uk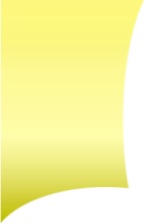 Unit Cars & Location Vehicles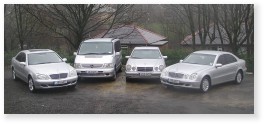 Star In A Car Ltd can offer you a variety of unit cars and location vehicles. All of the vehicles are immaculately maintained and regularly serviced to ensure optimum comfort and reliability.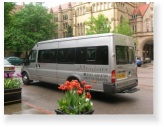 We work closely with a company specializing in minibus hire and we can offer them to you in conjunction with our chauffeur driven vehicles or on their own. The minibuses have 14 or 16 seats and all conform to PSV regulations and standards. These vehicles can comfortably carry your crew, extras and equipment.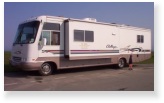 We are also able to offer you both European and American Motorhomes. These are the ideal vehicles on location for filming, photo shoots, video shoots, etc. The Motorhomes keep your artists comfortable on location and are the ideal space for your make-up artists, costume changes and of course the all important tea, coffee & biscuits!
These vehicles are also fantastic for corporate entertaining. Parked at any major event your clients can't help but be impressed. The interiors are spacious, luxurious and incredibly comfortable.